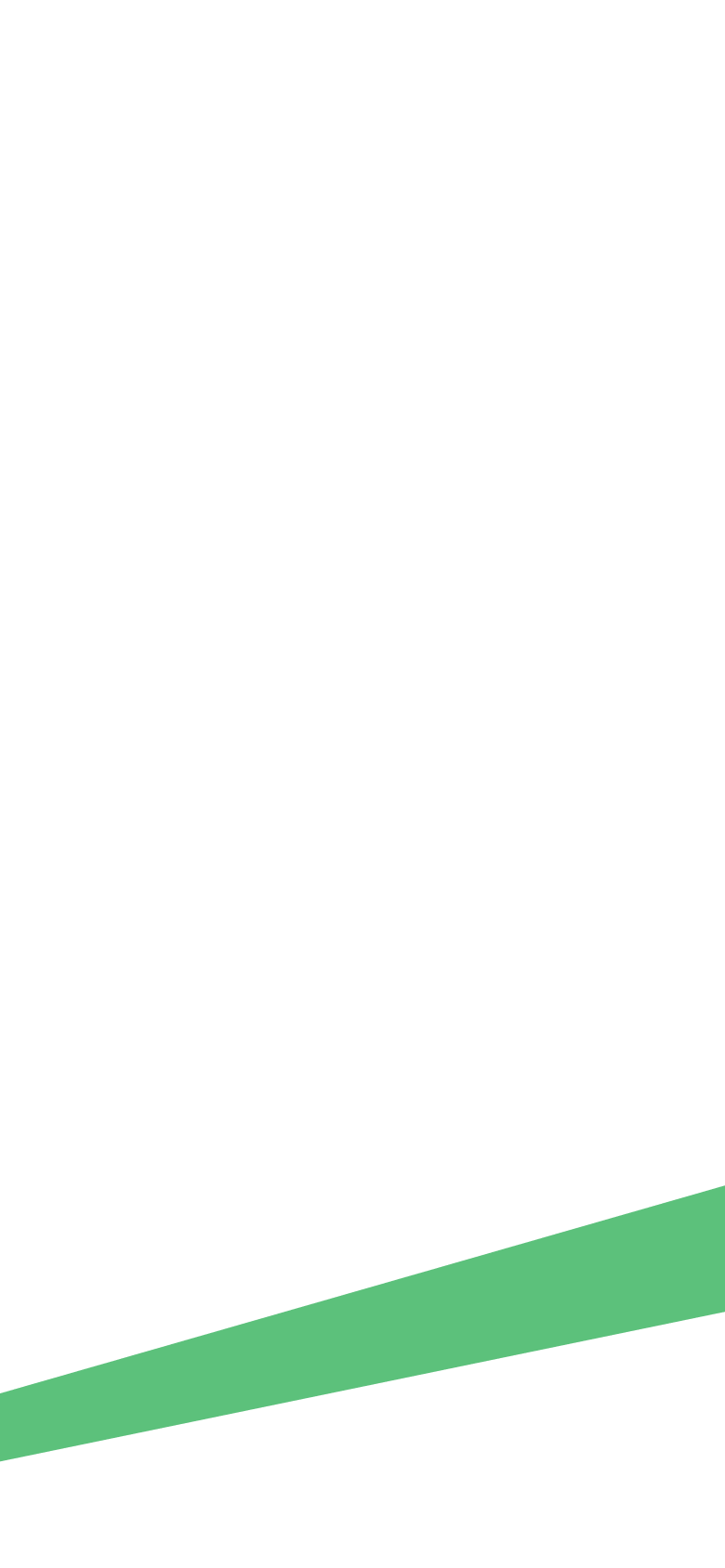 THE ELECTRIC RANGE
Full electric range for green and noiseless operations
The search for cutting-edge, sustainable and innovatiove solutions has led BOAT LIFT to develop its whole range of electrically powered machines. BOAT LIFT offers travel lifts and trailers in the electric version: equipped with high efficiency lithium batteries, these zero emission solutions allow a considerable reduction of maintenance costs.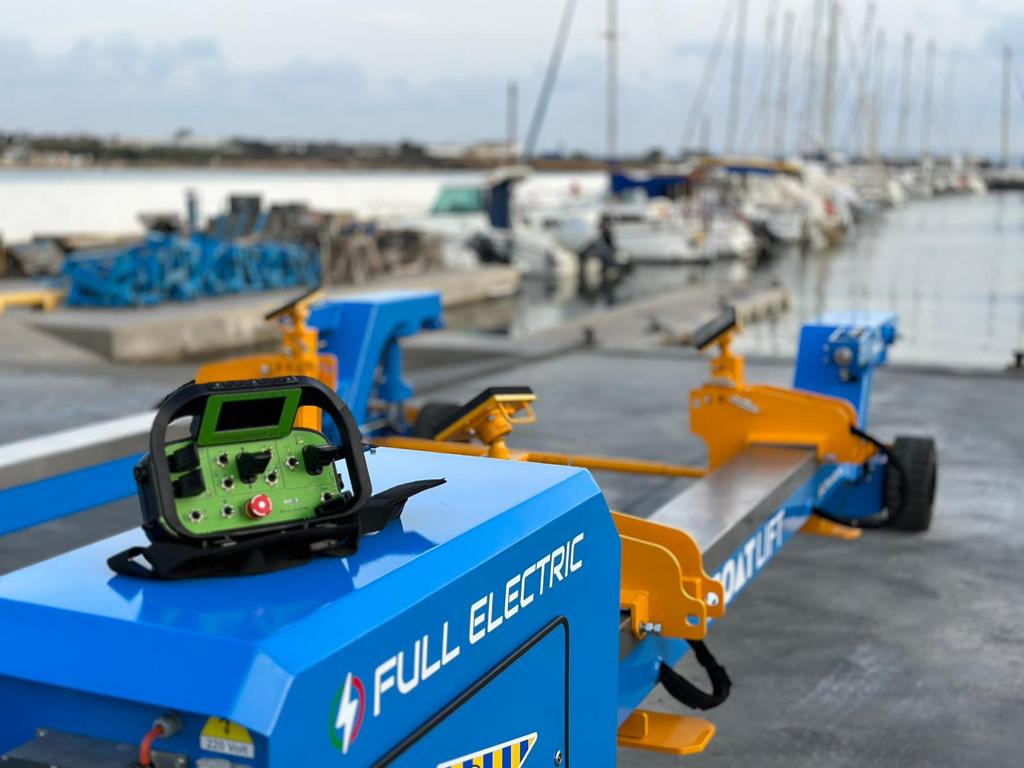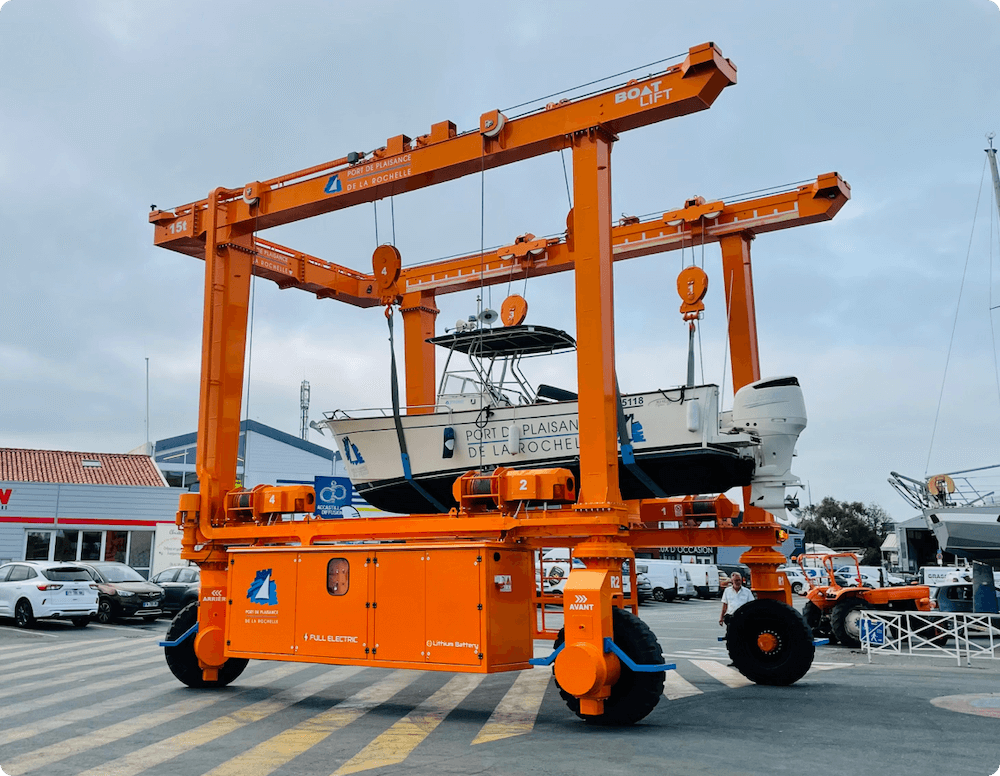 TRAVEL LIFTS AND GANTRY CRANES
Noiseless and clean
lifting operations
Hydraulic components are entirely replaced by electric drives controlled by a specific inverter

High degree of IP protection on electric components and air conditioning in order to maintain the correct working temperature in the command compartment

Elimination of hydraulic components (filters, oil, etc.) and the related costs

Fast charge thanks to the on-board battery charger

Remote monitoring of battery status

Cells balancing system for optimal durability
Get more details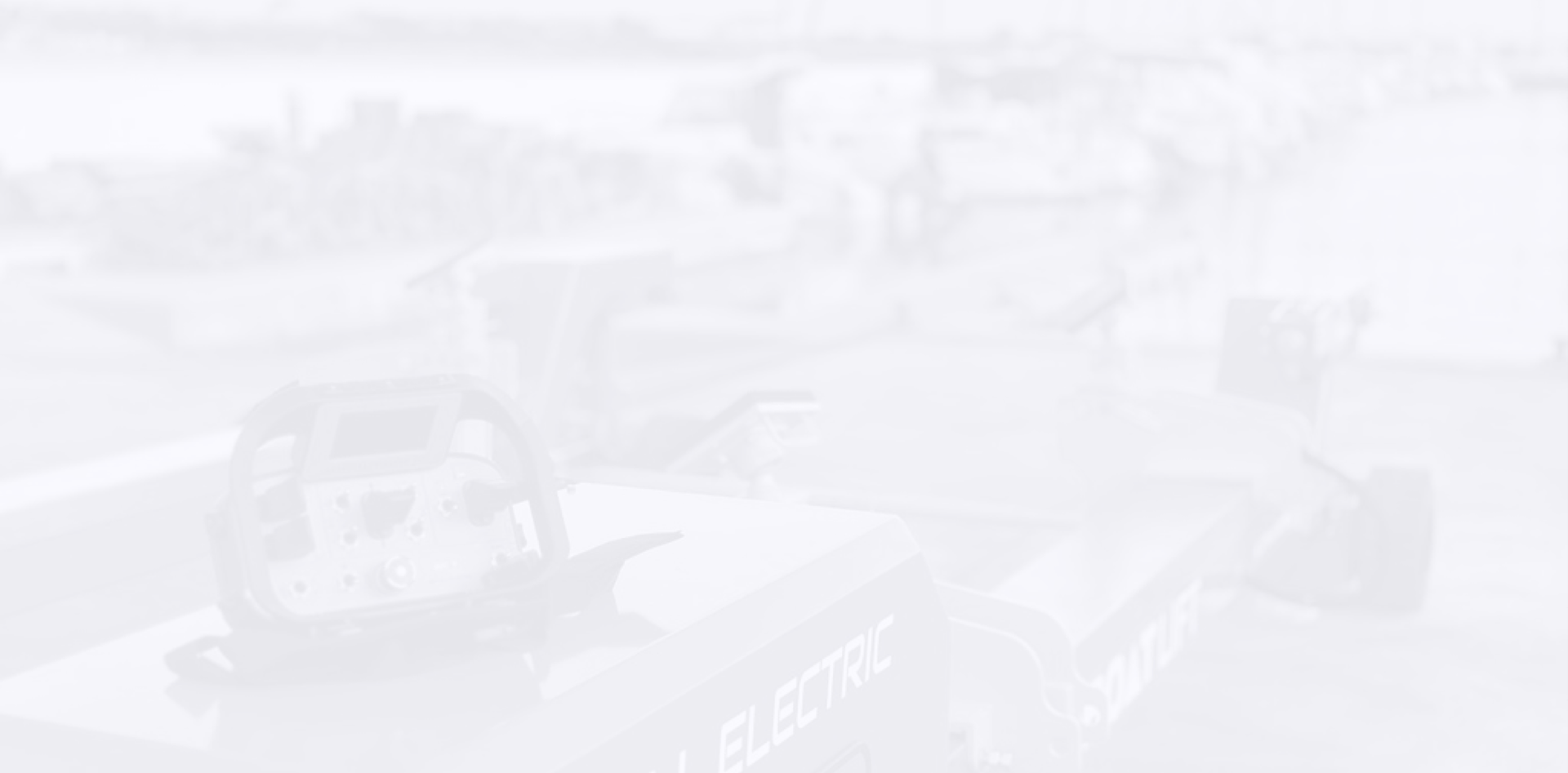 ELECTRIC TRAILERS
Zero emission
lifting operations
The endothermic motor is replaced with an electric high-performing motor automotive derived

Motion and lifting by hydraulics drives

Liquid-cooled motor and inverters ensure elevated power in minimum space

Use of biodegradable hydraulic oil
Get more details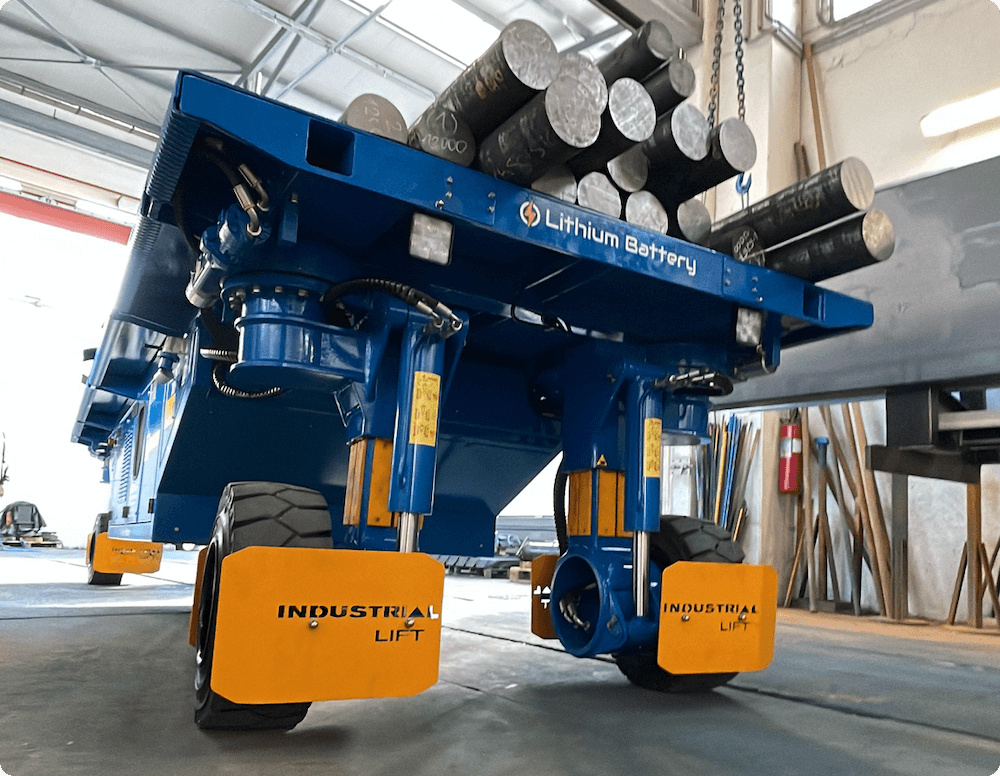 IMPACT OF THE
ENERGY SAVING
Choosing an electric Boat Lift machine, the estimated saving is about 9.3 metric tons of CO2 per year, which is equivalent to:
1.135.090
21,6
barrels of petroleum consumed
404
trash bags of waste recycled instead of landfilled
5
hectars of forests absorbing CO2
23.841
miles driven by a passenger vehicle
1.046
gallons of gasoline consumed
The use of high-autonomy lithium batteries and cutting-edge electric motors allows to ensure high level performances compared to traditional machines and to achieve thus a system efficiency of 93.6%.

Boat Lift is proud to be part of the Energy Efficiency Movement. Promoted by ABB, the movement brings together all stakeholders acting in the transition toward a more efficient, regenerative and sustainable energy.
In this framework, the commitment of Boat Lift takes shape not only in the zero emission full electric range, but also through the sustainable management of the factory.
Request information on this product
Please fill in the form below. We will reply within 1-2 working days