Back
CROC LIFT
The CROC LIFT product range includes submersible motorised trailers and travel lifts, meeting the needs of operators not disposing of launching piers or in need to make the most of the ramps present in the working area.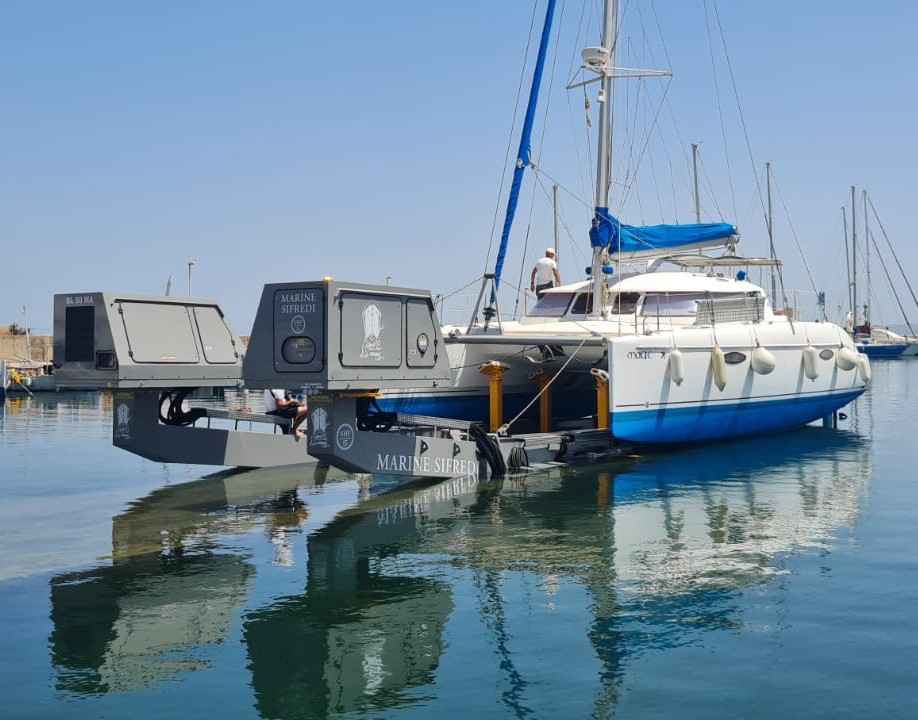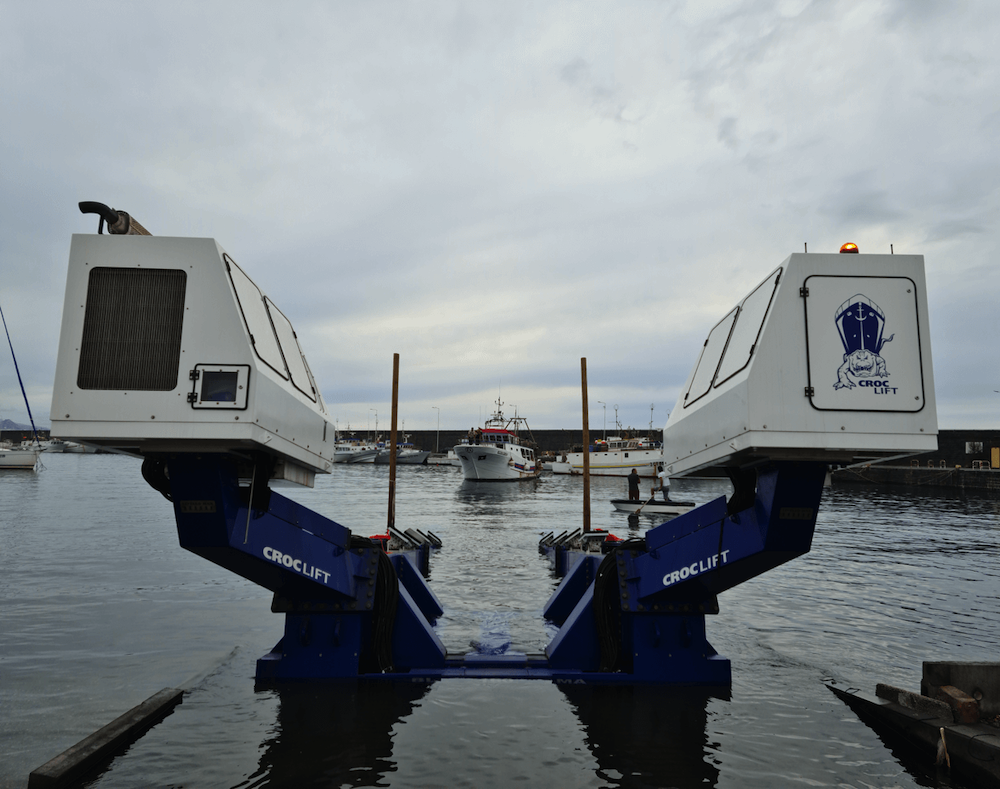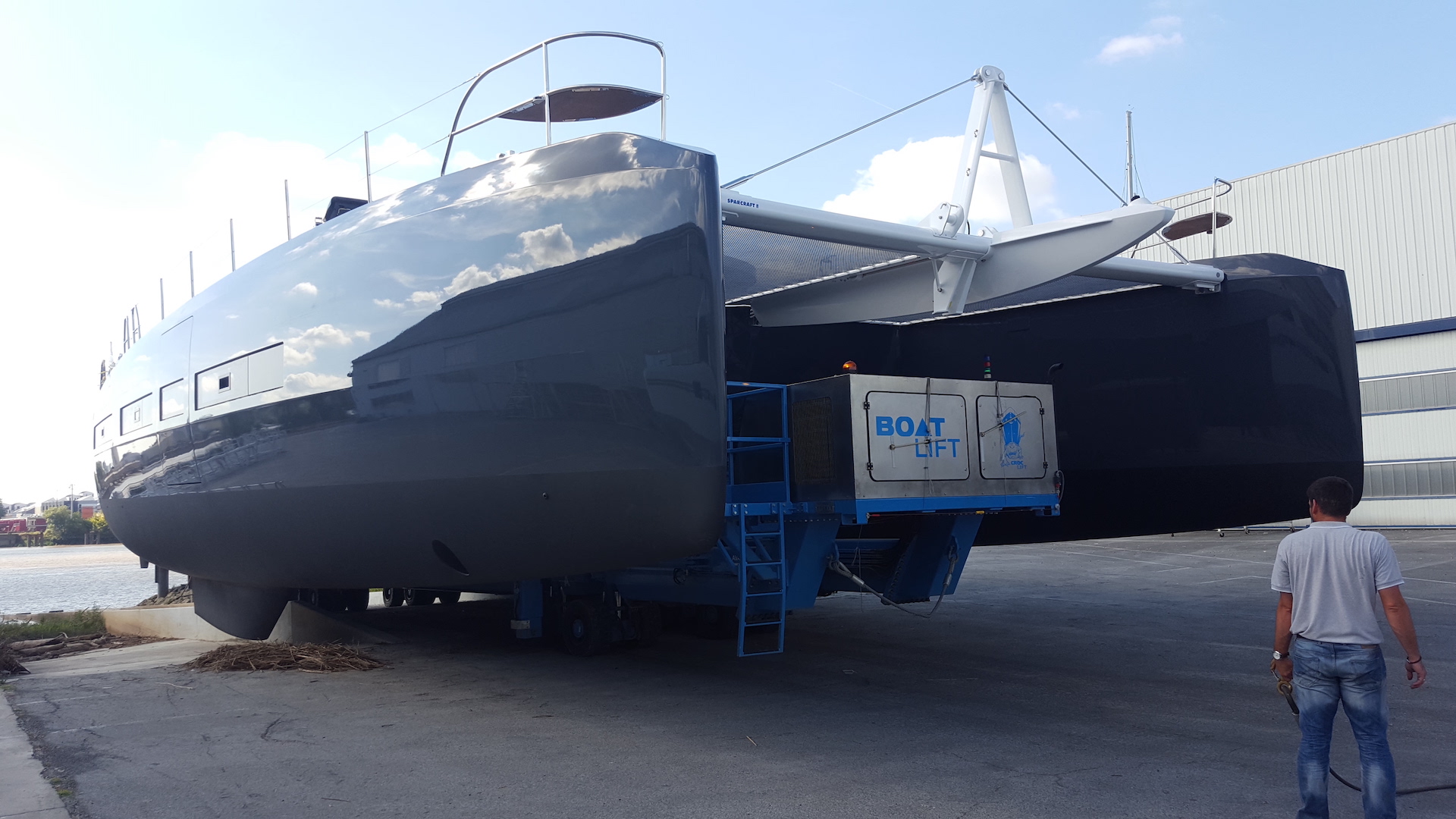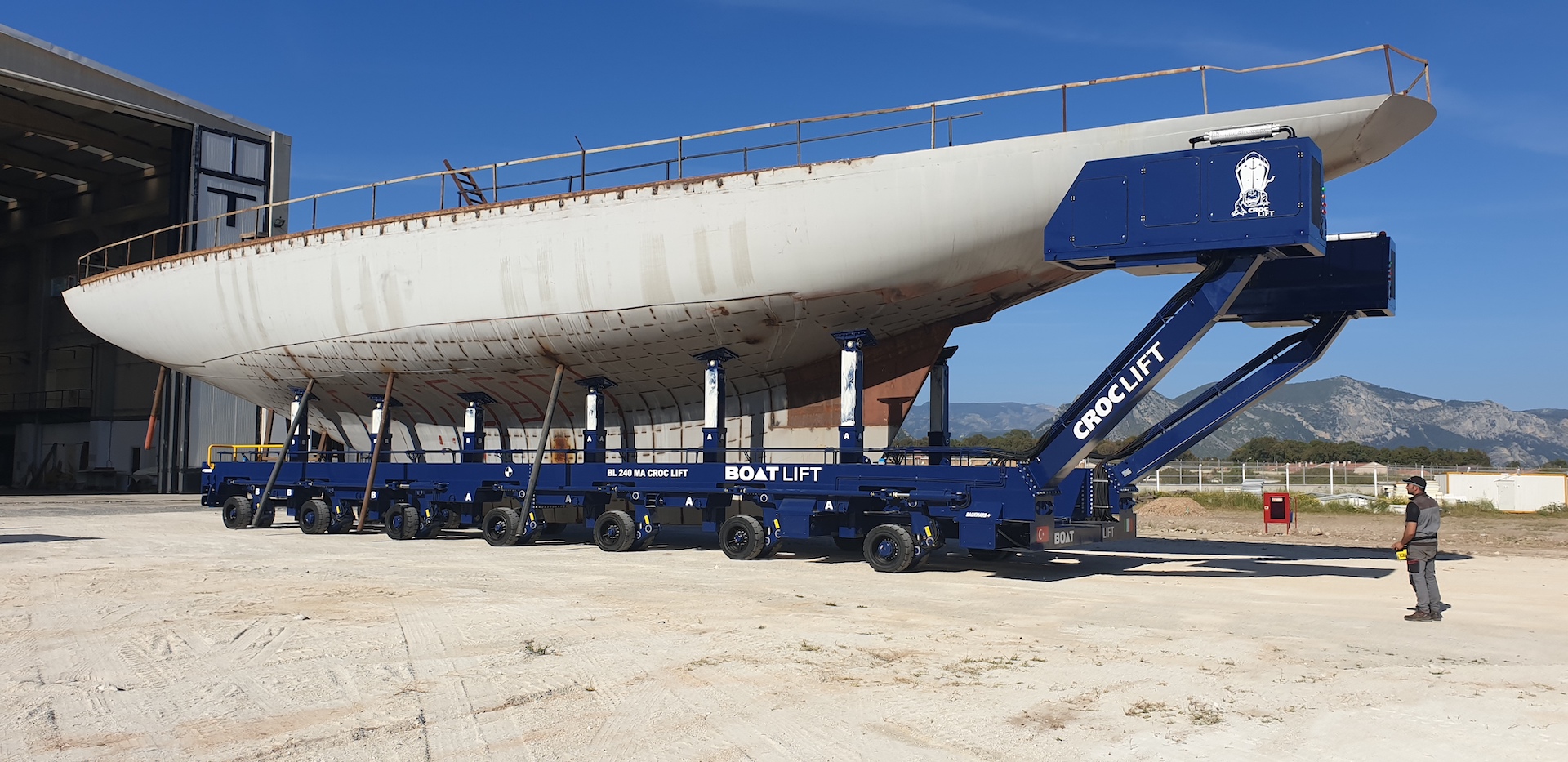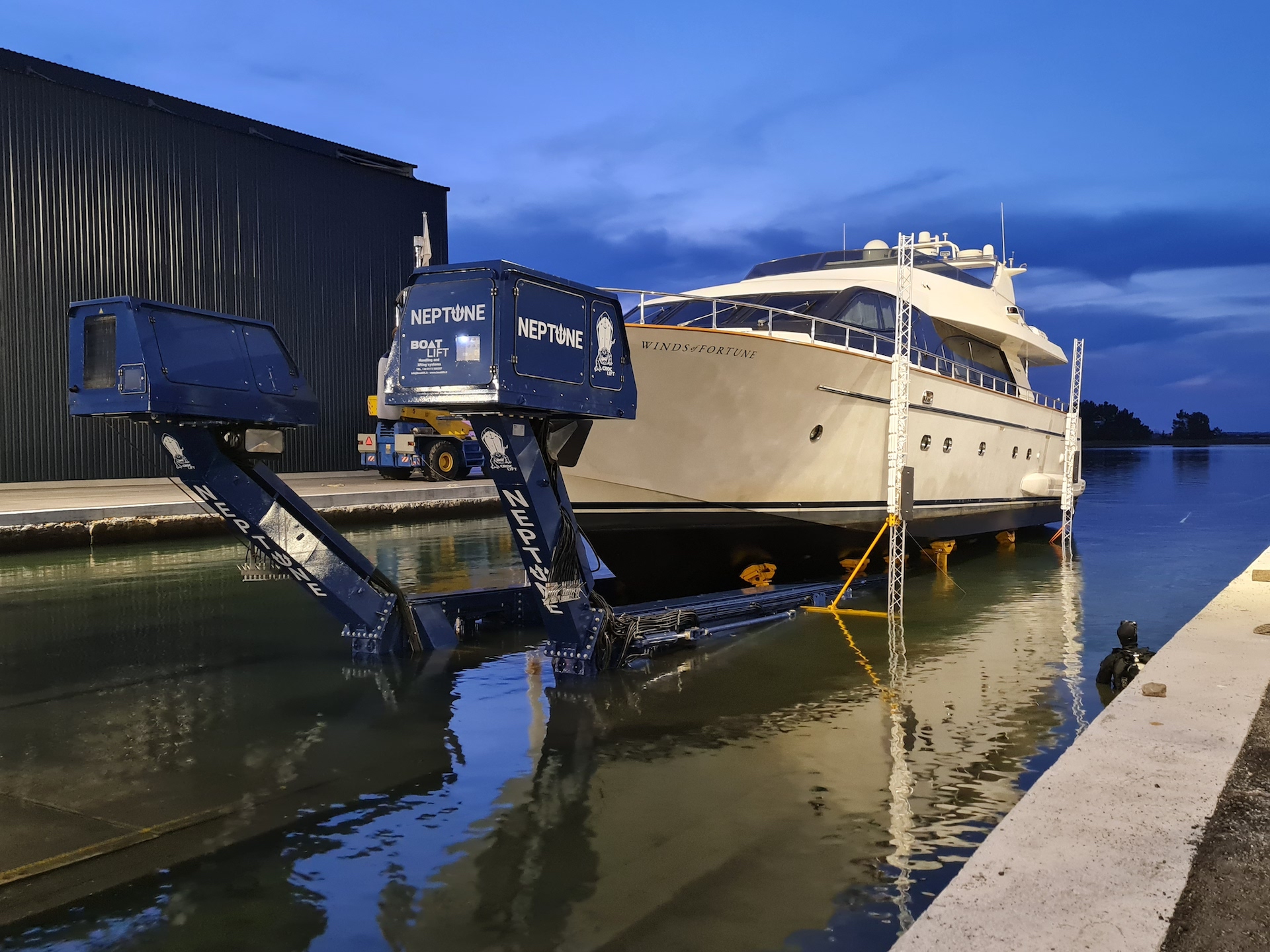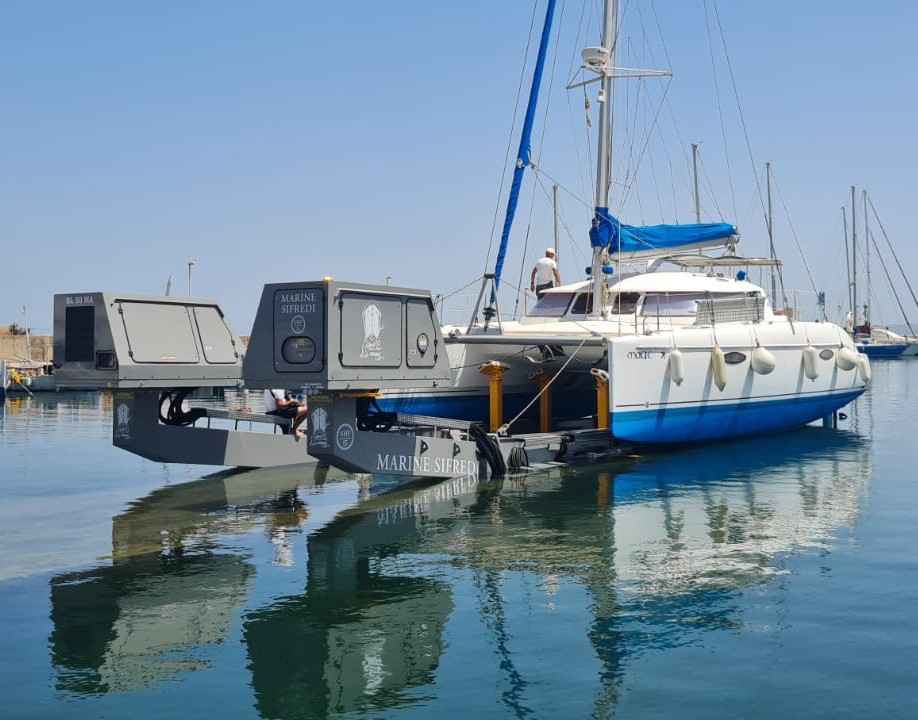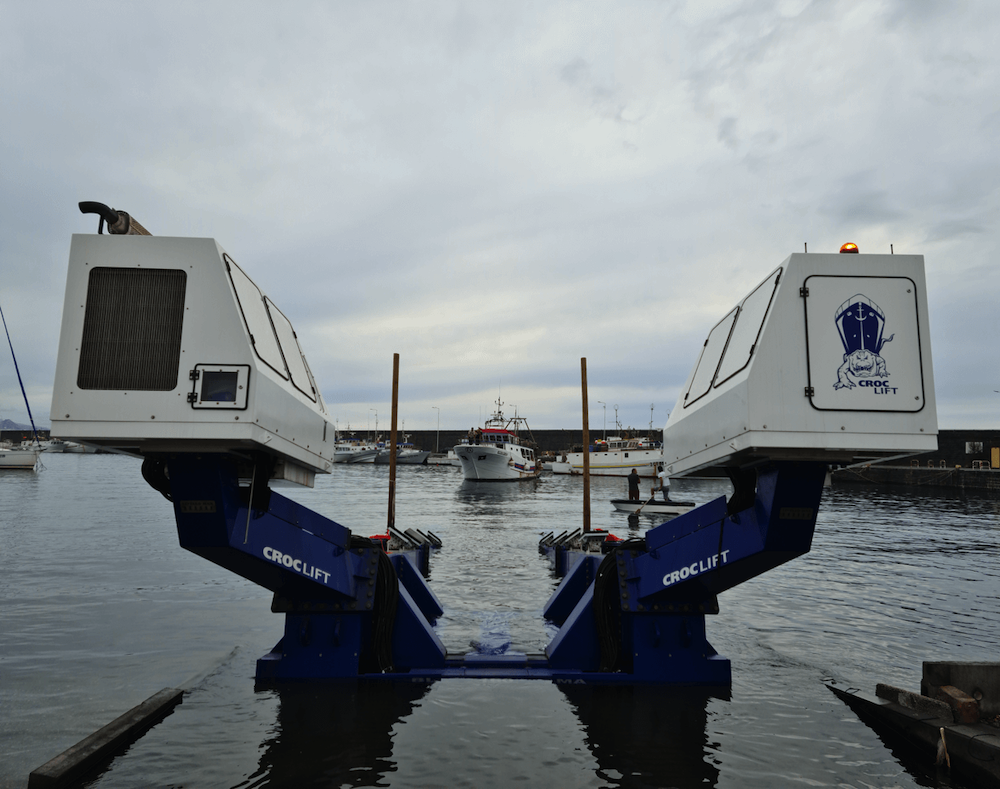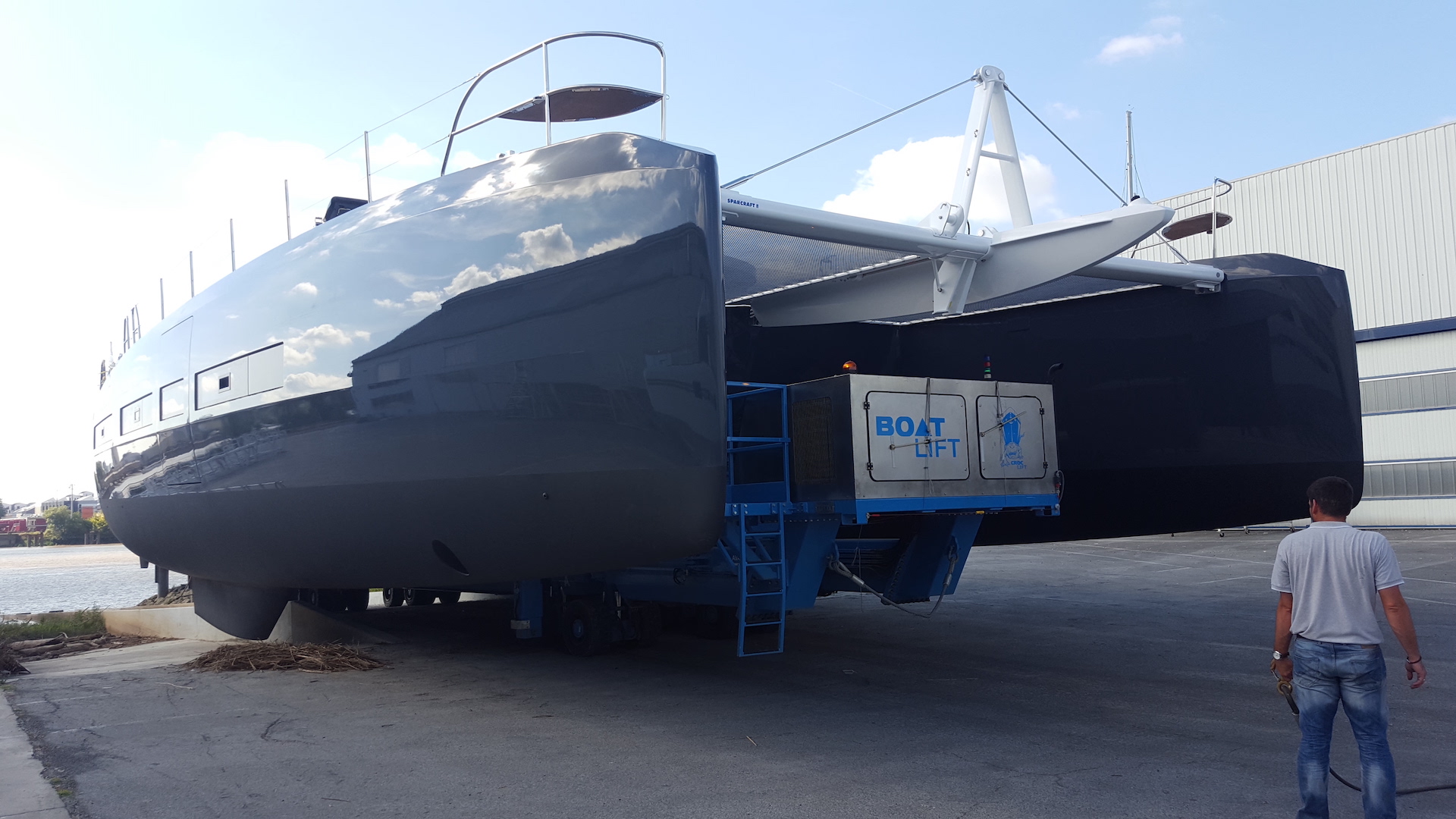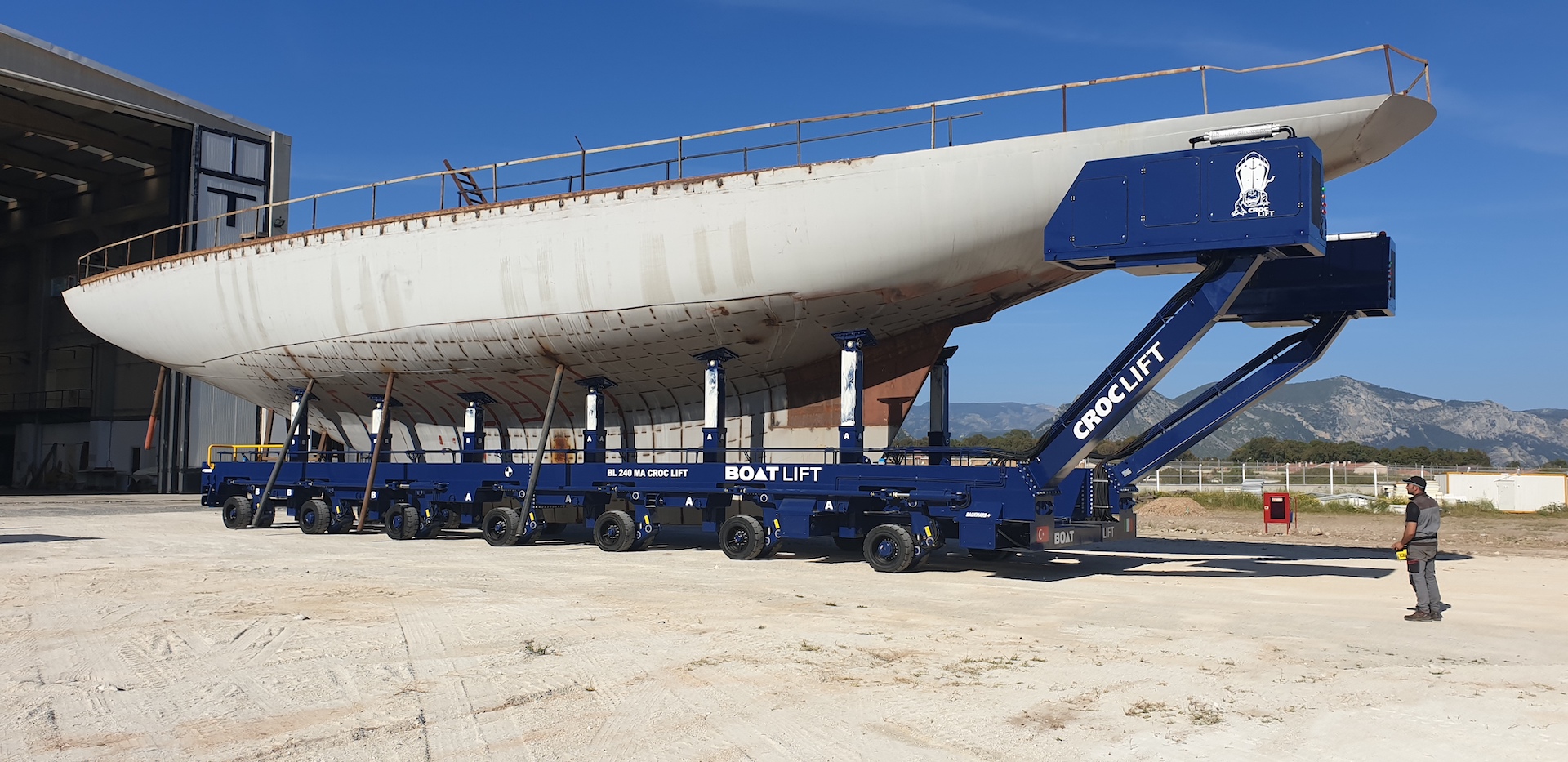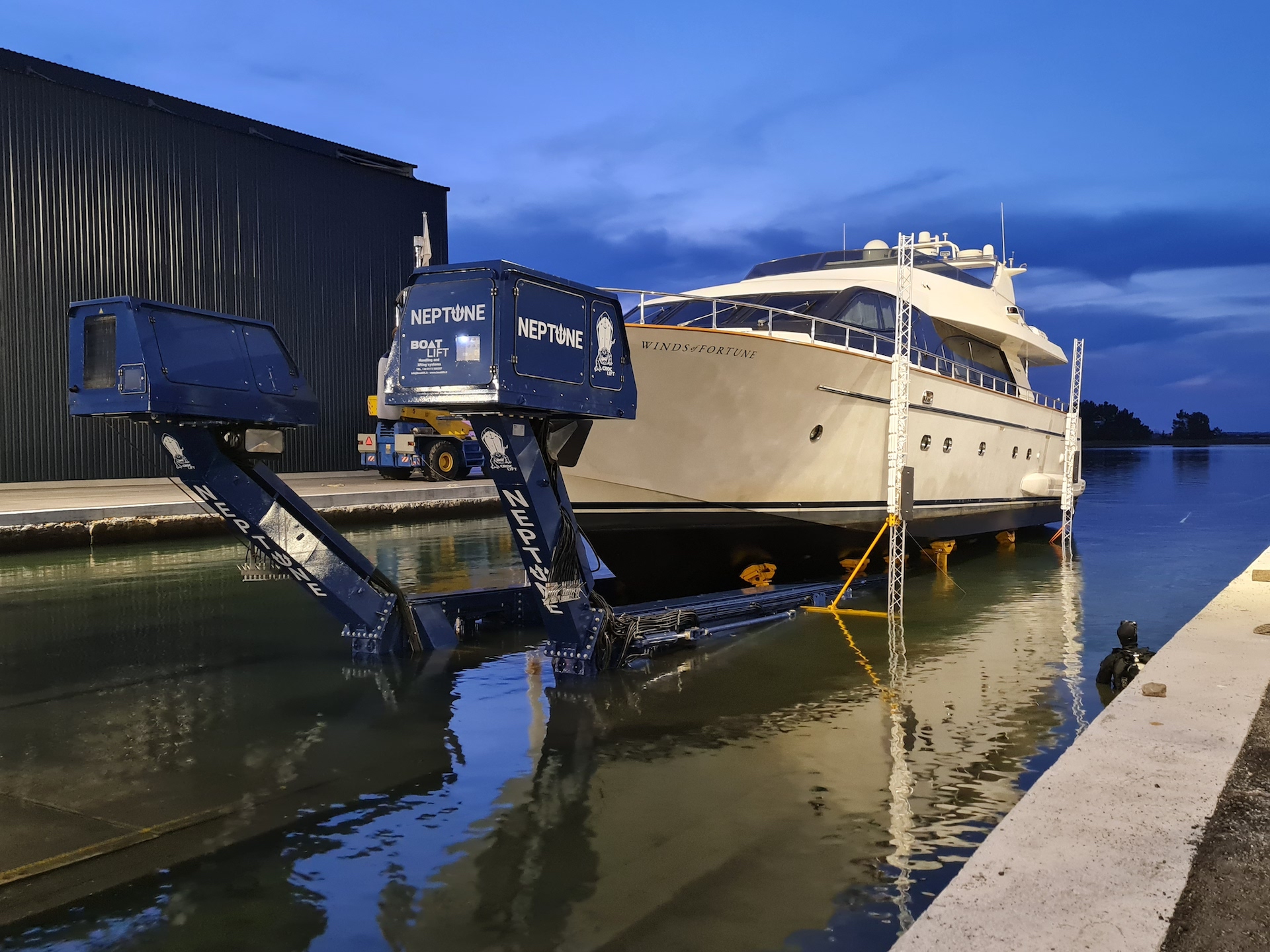 With the CROC LIFT series, BOAT LIFT is a first-mover in the amphibious machines market, offering tailor-made solutions designed directly with the customer according to slopes, terrain characteristics, type of boats and spaces available within the boatyard.
AMPHIBIOUS TRAILERS
The specific design of CROC LIFT amphibious trailers allows easy hauling and launching operations, both for mono and multi-hulls.
Thanks to the hydraulic lifting points and to the patented lateral supports, it is possible to take boats out directly from water with no risk for the hulls.
On the yard, the trailer ensures maneuverability and optimisation of stocking spaces.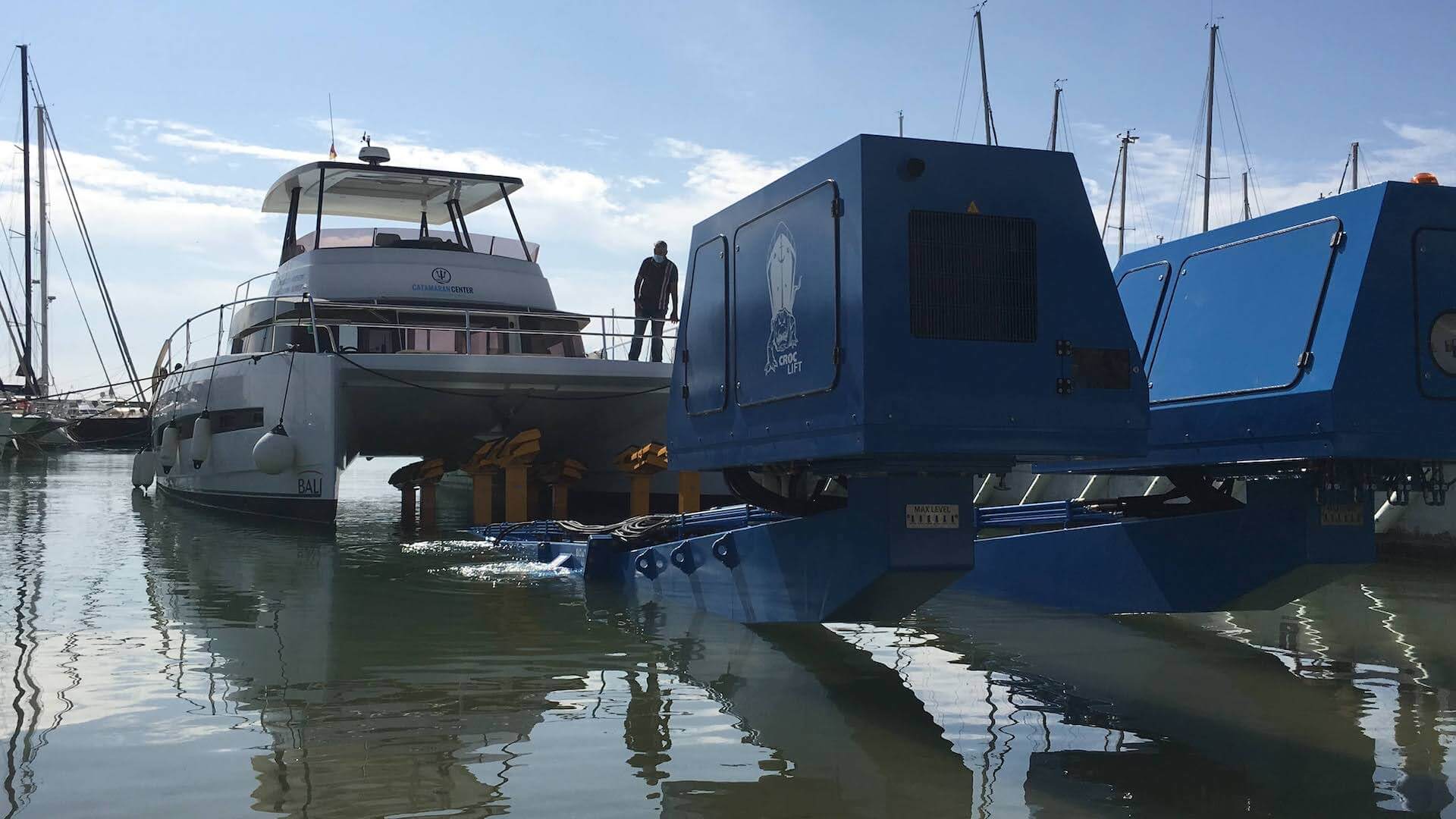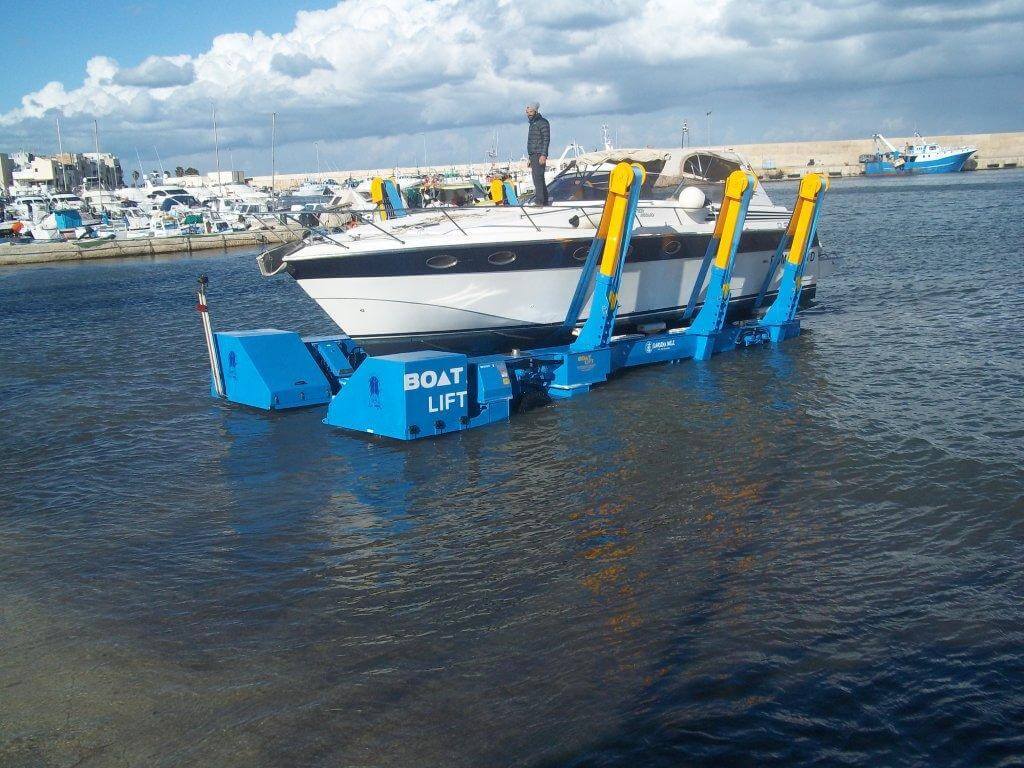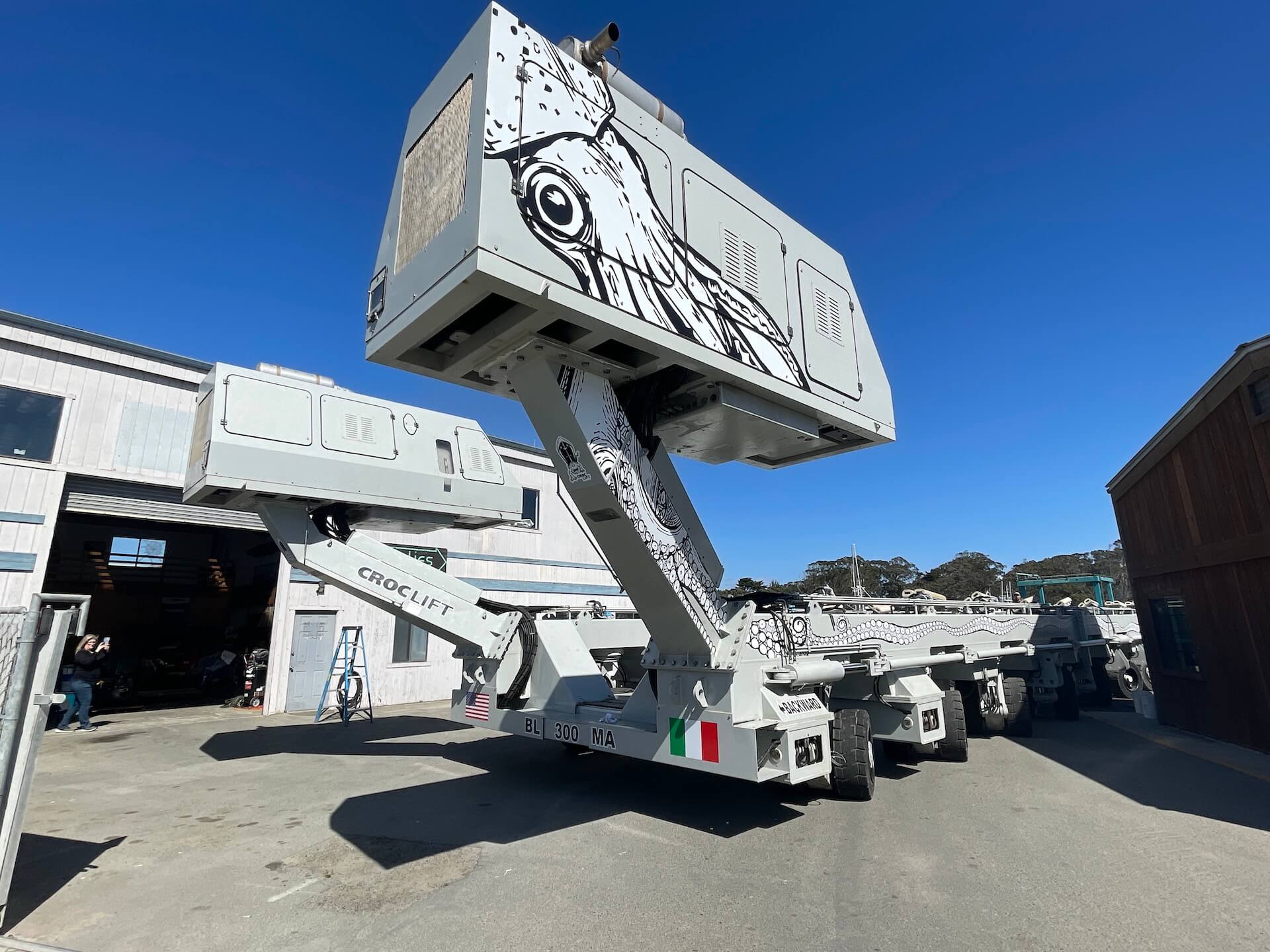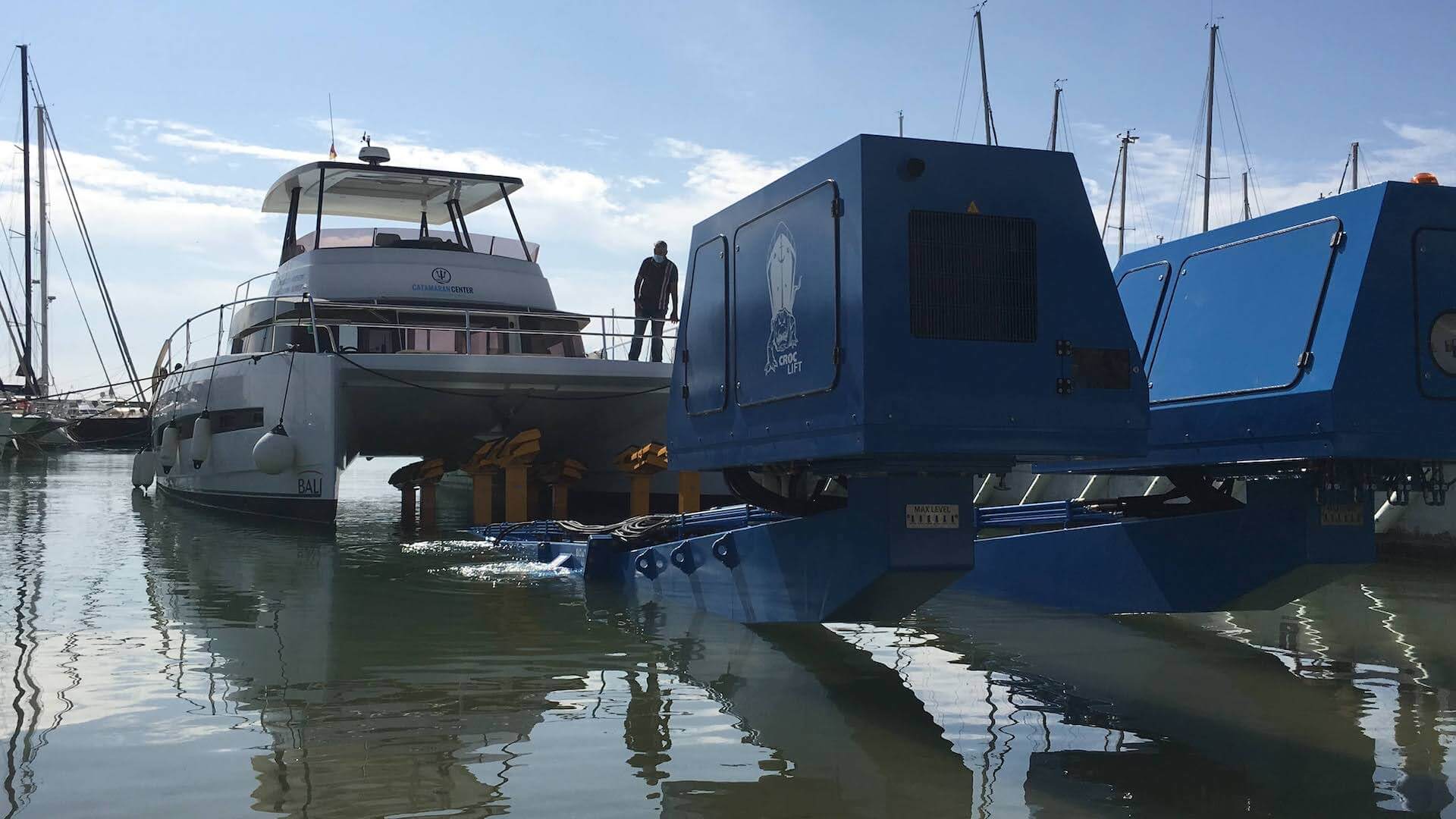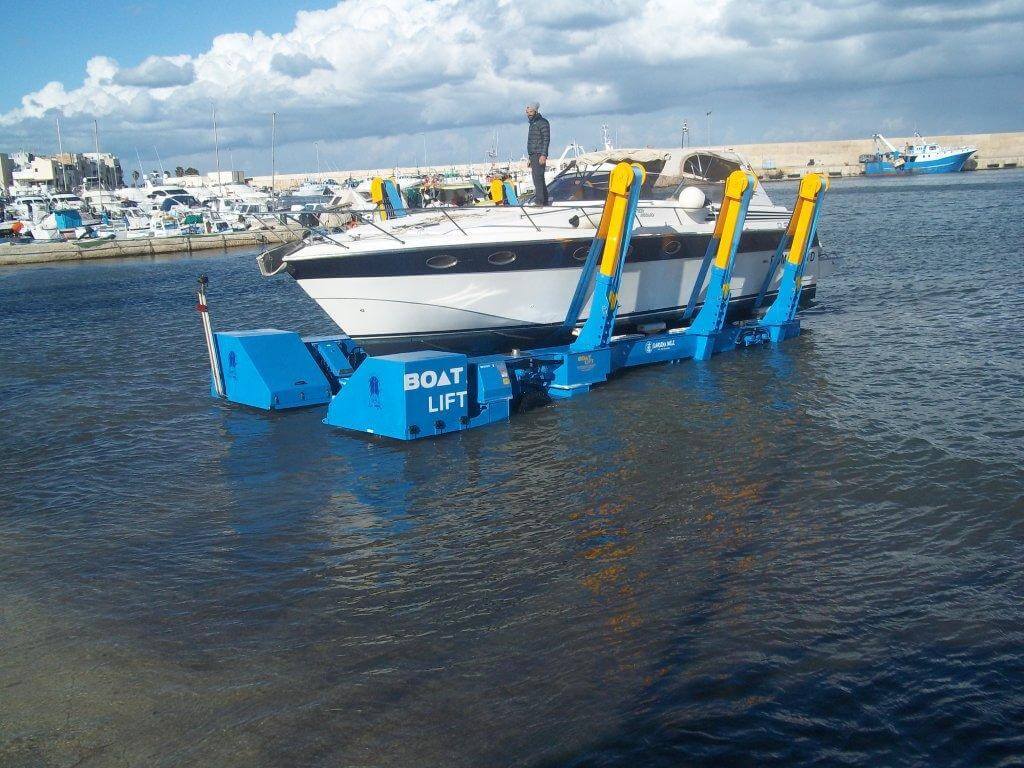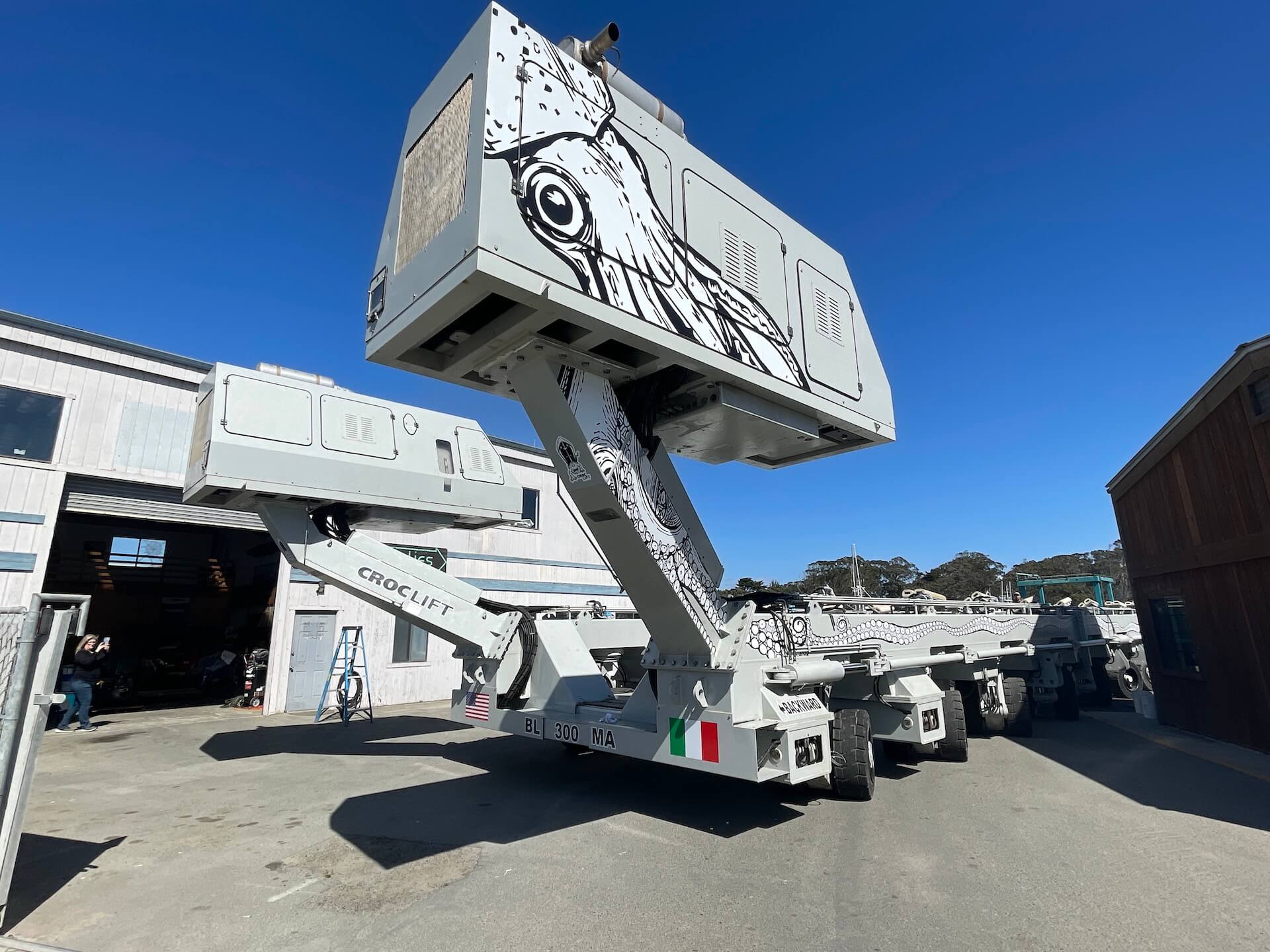 MAIN FEATURES
Maximum gradient >10%

Variable track by telescopic hydraulic expansions system

Anti-corrosion painting compliant to C5m cycle

Radio remote control with proportional control system

Lifting by double-effect cylinders on each wheel-group

Self-levelling system for maximum load stability
Hydraulic supports on each spar
Electrical supply by 12 VDC battery

Double proportional motion speed unloaded / loaded

Pneumatic tyres

Front and rear steering wheels

Filtering of system hydraulic oil
AMPHIBIOUS TRAVEL LIFTS
Amphibious travel lifts are the ideal solution for boats hauling and launching in presence of medium to great depth ramps.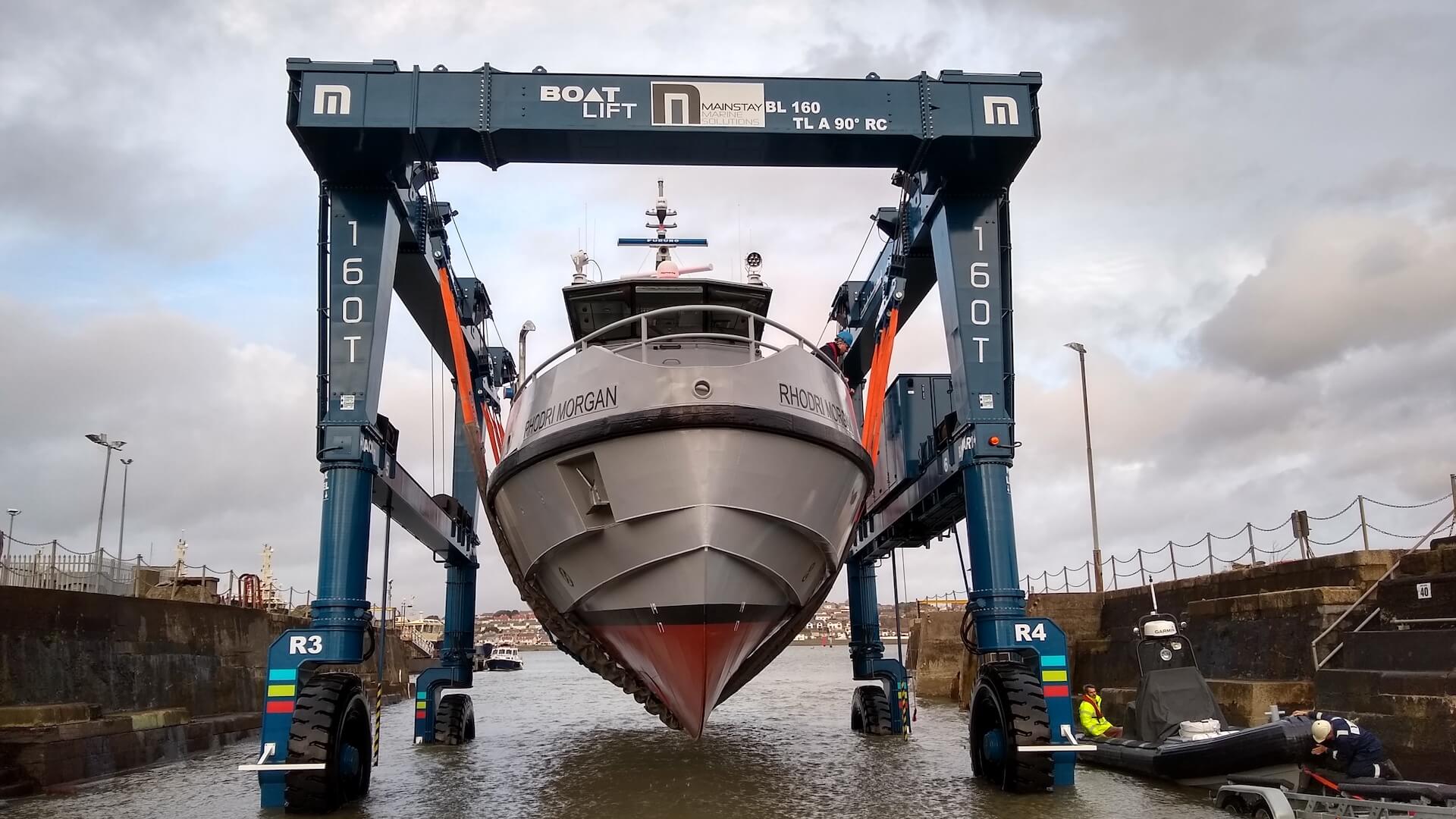 MAIN FEATURES
Maximum gradient >10%

Tailored dimensions according to customer's needs

Soundproofed diesel engine compliant to current regulations

Anti-corrosion painting compliant to C5m cycle

Independent and electronically synchronised winches

Load balancing 60% / 40%

Double proportional lifting speed unloaded / loaded
Lifting belts with safety factor 7:1

Double proportional motion speed unloaded / loaded

Industrial tyres, air-inflated or equipped with specific filling

Pipes and fittings in galvanised painted steel

Filtering of system hydraulic oil

Electrical supply by 12/24 VCC battery

Remote assistance in real time by M2M system
Request information on this product
Please fill in the form below. We will reply within 1-2 working days